General
The Arrinera Hussarya was designed by Lee Noble, founder of Noble Automotive.
With an 8.3 liter naturally aspirated V8 that produces 789 HP (800 PS), the Arrinera Hussarya currently stands as the car with the most powerful naturally aspirated engine, beating the Aston Martin One-77's 750 HP.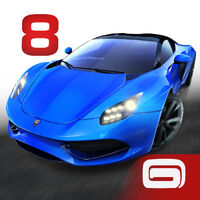 The Arrinera Hussarya is the only Class B car that has appeared on an app icon of the game.
The Arrinera Hussarya can officially come in a Błękitny (Blue) color in real life. Strange enough, in-game, it is marked as an "Unofficial color" for reasons unknown.
Like other cars that have a retractable spoiler, the Arrinera Hussayra's rear wing is kept permanently down due to game limitations.
The Arrinera Hussarya originally had a 6.2 liter supercharged V8 before adopting the current 8.3 liter naturally aspirated V8. In-game, the Pro Kits for this car correctly use the common V8 Engine card to match with the car's current engine.
Like a handful of other cars, the Hussarya has a decal that costs more than the car itself. A decal of the real life Polish Hussars (which the car is named after) costs

2,350

while the car costs

2,200

.
Given as a free prize in the Back to School Cup on September 12~16, 2016, the Arrinera Hussarya is the second Class B car that has been given away as a free prize in Events, after the Maserati MC12 in the Asphalt 8 Third-Anniversary Cup on August 22~28, 2016.
A decal for the Arrinera Hussarya bears a slight resemblance to the red and white livery for the Porsche 918 Spyder with Weissach Package (1).
Ad blocker interference detected!
Wikia is a free-to-use site that makes money from advertising. We have a modified experience for viewers using ad blockers

Wikia is not accessible if you've made further modifications. Remove the custom ad blocker rule(s) and the page will load as expected.