Asphalt 5



Developer(s)

Gameloft

Publisher(s)

Gameloft

Genre(s)

Racing

Release Date(s)

December 18 2009

Platforms

Android

iOS

WebOS

Bada

Symbian^3

Windows Phone
Asphalt 5 is a racing game in the Asphalt series published and developed by Gameloft. It is a sequel to Asphalt 4: Elite Racing. The game was released for iOS and Palm Pre in 2009
Asphalt 5's gameplay is very similar to that of Asphalt 4: Elite Racing and Ferrari GT: Evolution; with the player given the option of either tilting the device or touching the side of the screen to steer. The iPhone version of the game uses landscape steering, the PSP version uses the control pad. The game also has a multiplayer mode, both local through Wi-Fi and Bluetooth, and global through an internet connection.
There are 30 licensed vehicles available in the game, including the Audi R8, Ruf Rt 12, Ford Shelby GT500, Lamborghini Murciélago LP 670-4 SuperVeloce, Ferrari 599 GTB Fiorano. The default cars at the beginning of the game are the Mini Cooper S and Nissan 370Z. The fastest car available to the player is the Bugatti Veyron. There are no Porsche vehicles, although there are tuned variants by Ruf.
Locations
Edit
Aspen
Saint-Tropez
Athens
Pisa
Rome
Paris
Rio de Janeiro
Miami
Hawaii
San Francisco
Las Vegas
New York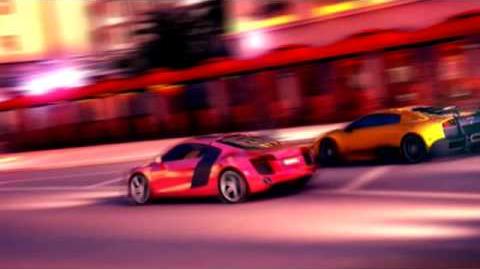 Ad blocker interference detected!
Wikia is a free-to-use site that makes money from advertising. We have a modified experience for viewers using ad blockers

Wikia is not accessible if you've made further modifications. Remove the custom ad blocker rule(s) and the page will load as expected.