Street Rules is the third of 9 seasons in Asphalt 8: Airborne. There are 120 stars (72 podium finish + 48 Bonus Stars) available through 24 races.
Street Rules is a somewhat easy season. This is also where the player will first encounter the Venice track.
Street Rules's name alludes to Asphalt 3: Street Rules, the third game in the Asphalt series.
List of Races
Edit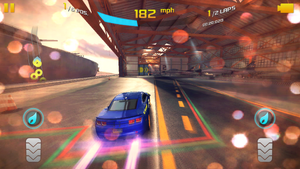 ---
Ad blocker interference detected!
Wikia is a free-to-use site that makes money from advertising. We have a modified experience for viewers using ad blockers

Wikia is not accessible if you've made further modifications. Remove the custom ad blocker rule(s) and the page will load as expected.