Built the two McLarens- the 570S and the F1 XP5 here. End of story. JK, I have an episode featuring them.

(The day after the Valentine's Day Prom, which I did not go to....)

TweakRacer: Man, what a dream!! I dreamt about what actually happened yesterd…

Read more >
Download Asphalt 8!

Choose Your OS 1,500 pages have been created from the Asphalt Series.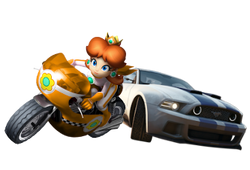 Vehicular Games
Go to these sites for info or for help with your own wiki!
Asphalt • Burnout • Choro Q • The Crew • F-Zero • Forza Motorsport • Gran Turismo • Mario Kart • Need for Speed • Rocket League • Twisted Metal • Wipeout
Want your community included? See how!