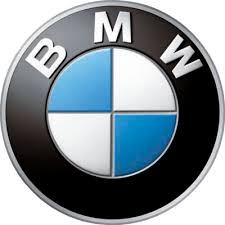 Bayerische Motoren Werke AG, commonly known as BMW or BMW AG, is a German automobile, motorcycle and engine manufacturing company founded in 1916. BMW is headquartered in Munich, Bavaria. One of BMW's few exotic cars produced was the M6. Even the Z8 and the 8 Series too.
Overview
Edit
BMW also owns and produces Mini cars, and is the parent company of Rolls-Royce Motor Cars. BMW produces motorcycles under BMW Motorrad. In 2012, the BMW Group produced 1,845,186 automobiles and 117,109 motorcycles across all of its brands. BMW is part of the "German Big 3" luxury automakers, along with Audi and Mercedes-Benz, which are the three best-selling luxury automakers in the world.
In June 2012, BMW was listed as the #1 most reputable company in the world by Forbes.com. Rankings are based upon aspects such as "people's willingness to buy, recommend, work for, and invest in a company is driven 60% by their perceptions of the company and only 40% by their perceptions of their products."
BMW 1M Coupe (Tier 2)
BMW M3 GT2 (Tier 5)
BMW M3 GTS (Tier 3)
BMW M6 (Tier 3)
BMW X6 M (Tier 1)
BMW Z4 (Tier 2)
BMW Z4 M Coupe (Tier 2)
Class D Cars
Class C Cars
Class B Cars
Class A Cars
It is an official sponsor of the London 2012 olympics providing 4000 BMWs and Minis in a deal made in November 2009. The company also made a six-year sponsorship deal with the United States Olympic Committee (USOC) in July 2010.
Ad blocker interference detected!
Wikia is a free-to-use site that makes money from advertising. We have a modified experience for viewers using ad blockers

Wikia is not accessible if you've made further modifications. Remove the custom ad blocker rule(s) and the page will load as expected.