Dodge is an American car manufacturer and its subsidiary Fiat Spa (Fabbrica Italiana Automobili Torino). It is only available in Asphalt 7 Heat and Asphalt 8 Airborne.
Overview
Edit
Founded as the Dodge Brothers Company by brothers Horace Elgin Dodge and John Francis Dodge in 1900, Dodge was originally a supplier of parts and assemblies for Detroit-based automakers and began building complete automobiles in 1915, predating the founding of Chrysler Corporation. The Dodge brothers died suddenly in 1920 and the company was sold to Dillon, Read & Co. in 1925 before being sold to Chrysler in 1928. Dodge vehicles mainly consisted of trucks and full-sized passenger cars through the 1970s, though it did make some inroads into the compact car market during this time. The 1973 oil crisis and its subsequent impact on the American automobile industry led Chrysler to develop the K platform of compact to midsize cars for the 1981 model year. The K platform and its derivatives are credited with reviving Chrysler's business in the 1980s; one such derivative became the Dodge Caravan. In 2011, Dodge, Ram, and Dodge's Viper were separated. Dodge said that the Dodge Viper will now be an SRT product and Ram will be a manufacturer. In 2014, SRT was merged back into Dodge. Later that year, Chrysler Group was renamed FCA US LLC, corresponding with the merger of Fiat S.p.A. and Chrysler Group into the single corporate structure of Fiat Chrysler Automobiles.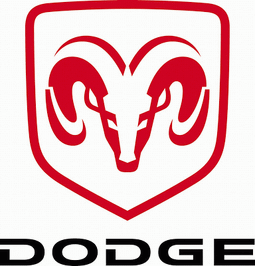 Tier 2 Cars
Dodge Charger SRT8 Police
Tier 3 Cars
Tier 4 Cars
Class D Cars
Class C Cars
Class A Cars
Class S Muscle Cars
Class D Cars
Class A Cars
Gallery (Asphalt 7 Heat)
Edit
Gallery (Asphalt 8: Airborne)
Edit
Gallery (Asphalt Xtreme)
Edit
Gallery (Asphalt Street Storm Racing)
Edit
Ad blocker interference detected!
Wikia is a free-to-use site that makes money from advertising. We have a modified experience for viewers using ad blockers

Wikia is not accessible if you've made further modifications. Remove the custom ad blocker rule(s) and the page will load as expected.