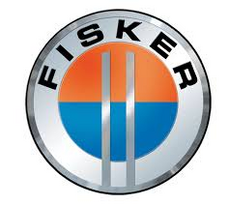 Fisker is an American car manufacturer. It is only available in Asphalt 4 Elite Racing.
Overview
Fisker Automotive, Inc. was an automaker originally based in Anaheim, California. The company's first product was the Fisker Karma, one of the world's first production plug-in hybrid electric vehicles. It debuted at the 2008 North American International Auto Show, creating the premium green car segment in which most major manufacturers have since announced they would compete. Production was suspended in November 2012 due to financial difficulties, with about 2,450 Karmas built since 2011. The assets of the company were purchased by Wanxiang America, Corp., a Chinese auto parts maker, and the company was renamed the New Fisker.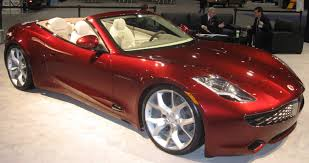 The Fisker Sunset in-game is one of the derivations of the Fisker Karma, while the other is the Fisker Surf Concept.
Trivia
Fisker Automotive's investors have included Leonardo DiCaprio, Palo Alto Investors, Kleiner Perkins Caufield & Byers, Qatar Holdings, LLC, A123 Systems and Ace Investments. In April 2012, Fisker announced it had received US$392 million in a round of financing, which was in addition to US$850 million in private investment it had received in previous rounds. In Fisker's bankruptcy case, these investments will be wiped out.