Information found from [1]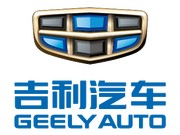 Founded in 1986, Zhejiang Geely Holding Group (here in after referred to as "Geely") began to specialize in the automobile industry in 1997. Geely quickly focused on the industry, technological innovation, and personnel training over the past years. With total assets of more than RMB 100 billion, Geely is one of the China's top 500 companies for ten consecutive years, ranks in the top 10 automobile manufacturers for eight consecutive years. In addition, it is recognized as the "Innovative Enterprise of China" and "Complete Vehicle Export Base of China". The total operating revenue of Geely has reached USD 23.3557billion (approx. RMB 150 billion). On July 2012, Geely was listed in Fortune Global 500 as the only private automobile enterprise from China.
Class D Cars:
Ad blocker interference detected!
Wikia is a free-to-use site that makes money from advertising. We have a modified experience for viewers using ad blockers

Wikia is not accessible if you've made further modifications. Remove the custom ad blocker rule(s) and the page will load as expected.