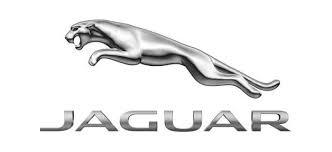 Jaguar is a British multinational car manufacturer headquartered in Whitley, Coventry, England, owned by Tata Motors since 2008. It is available in Asphalt Urban GT and Asphalt 8 Airborne.
Overview
Edit
Jaguar was founded as the Swallow Sidecar Company in 1922, originally making motorcycle sidecars before developing passenger cars. The name was changed to Jaguar after World War II to avoid the unfavourable connotations of the SS initials. A merger with the British Motor Corporation followed in 1966, the resulting enlarged company now being renamed as British Motor Holdings (BMH), which in 1968 merged with Leyland Motor Corporation and became British Leyland, itself to be nationalised in 1975. Jaguar cars today are designed in Jaguar Land Rover's engineering centres at the Whitley plant in Coventry and at their Gaydon site in Warwickshire, and are manufactured in Jaguar's Castle Bromwich assembly plant in Birmingham with some manufacturing expected to take place in the Solihull plant.
In September 2013 Jaguar Land Rover announced plans to open a 100 million GBP (160 million USD) research and development centre in theUniversity of Warwick, Coventry to create a new generation of vehicle technologies. The carmaker said around 1,000 academics and engineers would work there and that construction would start in 2014.
Tier 4 Cars
Class C Cars
Class A Cars
For some time now Jaguar has been active in the international arts scene. In particular, the company has collaborated with the artist Stefan Szczesny, implementing major art projects. In 2011, Jaguar presented the exhibition series "Shadows", which involved the installation of Szczesny's shadow sculptures in Sankt-Moritz, on Sylt and in Saint-Tropez. In 2012, a large number of sculptures, ceramics and paintings were shown in Frankfurt (and mainly in Frankfurt's Palmengarten).
Ad blocker interference detected!
Wikia is a free-to-use site that makes money from advertising. We have a modified experience for viewers using ad blockers

Wikia is not accessible if you've made further modifications. Remove the custom ad blocker rule(s) and the page will load as expected.