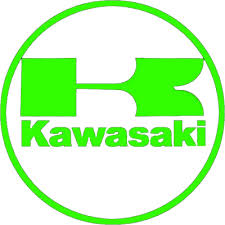 Kawasaki is a Japanese motorcycle manufacturer that appears in the Asphalt series.
Overview
Edit
The company is named after its founder Shōzō Kawasaki and has no connection with the city of Kawasaki, Kanagawa. Shōzō Kawasaki's original main base was the city of Kobe, Hyōgo. Even though it originally started out as a shipbuilding company, its most visible consumer product lines are its motorcycles and all-terrain vehicles, although the company and its subsidiaries also manufacture personal water craft, ships, industrial plants, tractors, trains, smallengines, and aerospace equipment (including military aircraft). Subcontract work on jet aircraft (including jumbo jets) has been done for Boeing,Embraer, and Bombardier. The company is one of five major Japanese companies contracted to build parts for Boeing's 777X aircraft.
Kawasaki Z1000
Kawasaki ZX-10R
Kawasaki Z1000
Kawasaki ZX-10R
Kawasaki ZX-6R
Kawasaki Z750
Ad blocker interference detected!
Wikia is a free-to-use site that makes money from advertising. We have a modified experience for viewers using ad blockers

Wikia is not accessible if you've made further modifications. Remove the custom ad blocker rule(s) and the page will load as expected.