Introduction
Edit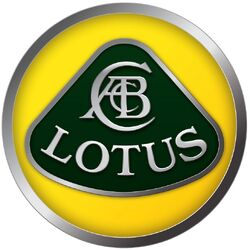 Lotus is a British manufacturer of sports and racing cars. It is available in Asphalt Urban GT, Asphalt 4 Elite Racing and Asphalt 8 Airborne.
Overview
Edit
Lotus Cars is a British manufacturer of sports and racing cars, famous for its Esprit, Elan, Europa and Elise sports cars and for the highly successful Team Lotus in Formula 1. Lotus Cars is based at the former site of RAF Hethel, a World War II airfield in Norfolk. The company designs and builds race and production automobiles of light weight and fine handling characteristics. It also owns the engineering consultancy Lotus Engineering, which has facilities in the United Kingdom, United States, Malaysia and China.
Lotus is owned by DRB-HICOM through its subsidiary Proton, which acquired it following the bankruptcy of former owner Romano Artioli in 1996.
Lotus Evora
Lotus 2-Eleven
Tier 2 Cars
Tier 3 Cars
Class C Cars
Class B Cars
Lotus Cars were awarded the Queen's Award for Enterprise for contribution to International Trade, one of 85 companies receiving the recognition in that category in 2002. Lotus cars wore the badge of the award for a number of years.
Ad blocker interference detected!
Wikia is a free-to-use site that makes money from advertising. We have a modified experience for viewers using ad blockers

Wikia is not accessible if you've made further modifications. Remove the custom ad blocker rule(s) and the page will load as expected.