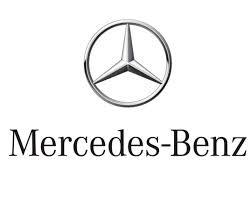 Mercedes-Benz is a German car manufacturer and a division of Daimler AG. It is available in Asphalt 4 Elite Racing, Asphalt 5, Asphalt 6 Anderaline, and Asphalt 8 Airborne.
Overview
Edit
The name first appeared in 1926 under Daimler-Benz but traces its origins to Daimler-Motoren-Gesellschaft's 1901 Mercedes and to Karl Benz's 1886 Benz Patent Motorwagen, which is widely regarded as the first gasoline powered automobile. Mercedes-Benz's slogan is "Das Beste oder nichts" (English: "The best or nothing"). Mercedes-Benz is part of the "German Big 3" luxury automakers, along with Audi and BMW, which are the best selling luxury automakers in the world.
Mercedes-Benz is one of the best known and established automotive brands in the world, and is also one of the world's oldest automotive brand still in existence today in 2015, having produced the first petrol-powered car.
For information relating to the famous three-pointed star, see under the title Daimler-Motoren-Gesellschaft including the merger into Daimler-Benz.
Motorsport
Edit
Even though Mercedes-Benz
Asphalt 5
Mercedes-Benz E-Class
Mercedes-Benz ML63 AMG
Asphalt 6 Adrenaline
Mercedes-Benz DTM
Mercedes-Benz SLR McLaren Stirling Moss
Class C Cars
Class B Cars
Class A Cars
Class S Cars
NOTE: An asterisk (*) denotes a car that does not exist in real life but uses a real life car as its base model.
In the 1980s, Mercedes built the world's first robot car, together with the team of Professor Ernst Dickmanns at Bundeswehr University Munich.
Ad blocker interference detected!
Wikia is a free-to-use site that makes money from advertising. We have a modified experience for viewers using ad blockers

Wikia is not accessible if you've made further modifications. Remove the custom ad blocker rule(s) and the page will load as expected.