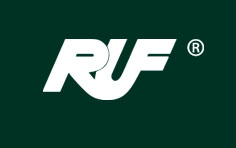 Ruf Automobile GmbH is a German car manufacturer. Ruf vehicles are derived from unmarked Porsche chassis, specifically known as a Body in white. Through these fundamental platforms, RUF design and engineer its own original vehicles. The labour is so thorough and intense, as the cars are built from the ground up, from these bare chassis, and thereby assembled using Ruf-made parts and materials instead of badge engineering, (e.g. CTR2, RT12) rather than simply converting or stripping down existing Porsche cars. As such, the company is officially recognized as a manufacturer by the German government. As such, all RUF models have certified Ruf VIN and serial numbers, and are recognized as production models, as opposed to simply being modified Porsches. Ruf is historically known for its record breaking 1987 CTR Yellowbird, and is the largest, most renowned company to make Porsche performance enhancements. Though primarily a manufacturer, Ruf has also made a name for itself operating as a car tuner, a specialist in customer-requested Porsche to Ruf conversions (e.g. Turbo R conversions) and as a restorer of classic Porsche and Ruf models. Ruf carries out service and crash repair, as well.
Ruf is available in Asphalt 3 Street Rules, Asphalt 4 Elite Racing, Asphalt 7 Heat and Asphalt 8 Airborne.
Overview
Edit
RUF is a car company founded by Alois Ruf Sr. in 1939. This car company originally sold buses and is a gas stations for everyday use, not the purpose of RUF right now. This company got a big change when Alois Ruf Jr, his son, got the company and got interested of Porsche vehicles, and tuning them, eventually making the RUF CTR(Yellowbird), which is the first RUF model produced and broke the world's fastest super car record at that time.
Importance of RUF in the Asphalt series
Edit
Why RUF is so special in Asphalt game series is due to the fact that the Porsche license is already being taken by Need for Speed series by Electronic Arts(EA), and Gameloft has to find another Porsche-derived vehicle anyways. However, GL is now not only using RUF as their alternatives, but other vehicles, like the 9FF GT9 VMAX, which is seen in the Winter trailer.
As of December 2016, EA's exclusive contract with Porsche expired, allowing cars by Porsche to be used in games not by EA, though Porsches did not appear in the Asphalt series until the Porsche Update. However, as of the Porsche Update, RUF cars, along with the 9FF GT9 VMAX and the Rinspeed ZaZen, which are also Porsche-based cars, have been removed from the market, thus making it impossible for any new players to obtain a RUF.
Class A Cars
Class S Cars
Ruf vehicles are based on Porsche vehicles in real life, such as the RUF RT 12 S, based on the Porsche 911 and the RUF CTR 3, based on the Porsche Carrera GT. Another vehicle made by Ruf is called the RUF 3800S, based on the Porsche Cayman.
One of the cars produced by RUF not mentioned in the Asphalt series is the Turbo Florio. Its name seems to be a play from the famous Targa Florio, the only track Porsche has beaten other Italian manufacturers. The car is T-Top, which further explains the play, since Targa Tops are named since Porsche has beaten other cars in Targa.
Ad blocker interference detected!
Wikia is a free-to-use site that makes money from advertising. We have a modified experience for viewers using ad blockers

Wikia is not accessible if you've made further modifications. Remove the custom ad blocker rule(s) and the page will load as expected.