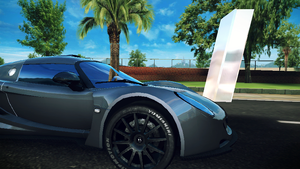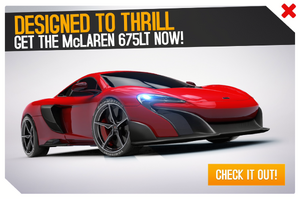 Yomishiri Gripmotion, stylized as YOMISHIRI GRIPMOTION, is a fictional tire manufacturer introduced in The Great Wall Update for Asphalt 8: Airborne. Cars with this tire compound usually also have additional inscriptions of "RT-44/XX" on their tires.
Cars which use the tire
Edit
Not all of the cars listed here have the Yomishiri Gripmotion tire compound. This is evident as of the Championship Update.
"Yomishiri" (読み知り) is Japanese for "reading knowledge".
Ad blocker interference detected!
Wikia is a free-to-use site that makes money from advertising. We have a modified experience for viewers using ad blockers

Wikia is not accessible if you've made further modifications. Remove the custom ad blocker rule(s) and the page will load as expected.